KONZERT WELTFRAUENTAG – WAPF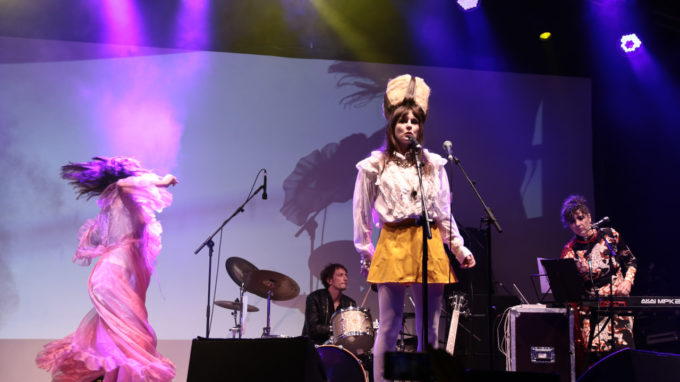 WE WON'T SHUT UP! 
Internationale digitale Frauenwoche München:
KONZERT
WHAT ARE PEOPLE FOR
12. März 20:30 bis 21:30 Uhr
>> live streaming wewontshutup.org <<
WHAT ARE PEOPLE FOR? is dystopic dance music.
WAPF? is ANNA McCARTHY & MANUELA RZYTKI's lovechild that does not stop getting on your nerves, all the goddamn time. Why are you all so squeaky clean? What are little babies made of? Which is witch? Why legalize marijuana? You hate the sun, don't you chrysanthemum? When the end is nigh, what do the bad kids do? Lock themselves up in fortresses of water? WAPF? will give you some answers, tickling your brain, making you chuckle, whilst you oh so slowly, you begin to gyrate your hips to the luscious Grandmother Rzytki beats; lifting your arms as if controlled by an external force, to chant: WAPF? WAPF? WAPF? Featuring the great Paulina Nolte on moves & backing vocals and the glamorous Tom Wu on drums.
The war is over, you gotta come over.
2018 WAPF? received the Rodeo Tanz & Theater Preis and have performed at Ballhaus Ost Berlin, Nylo The Living Art Museum Reykjavik and on the Meadow of Therese at Kunst im Quadrat Munich, amongst others. They are currently recording their debut album and will be releasing it on Alien Transistor Records.
What Are People For? at the www:
Facebook: facebook.com/whatarepeoplefor
Instagram: instagram.com/whatarepeoplefor/