Jooklo Duo & Brandon Lopez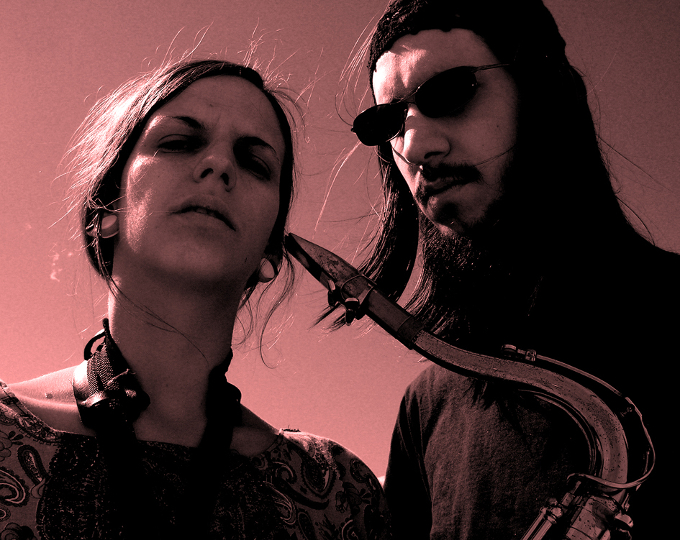 Jooklo Duo & Brandon Lopez
Experimental/Noise/Free Jazz
Mittwoch 25. Oktober 2017 um 20 Uhr
Eintritt 5,-
Virginia Genta: saxophones, Brandon Lopez: bass, David Vanzan: drums
Blowing minds all over the world since 2004 with hundreds of charming performances and some cult records, Jooklo Duo (Virginia Genta on reeds, flutes, piano, percussion and David Vanzan on drums) keeps spreading their powerful and uniquely vibrant sound, deeply rooted in free jazz avant-garde but heavily influenced by traditional folk music, and at the same time open to extreme sound experiments. Over the years the perpetual research for new and challenging combinations has led Genta and Vanzan to form a large variety of ensembles and to collaborate with artists as Bill Nace, Chris Corsano, Thurston Moore, Dror Feiler, Dylan Nyoukis, Hartmut Geerken, Makoto Kawabata, John Edwards, Mette Rasmussen and many others. The duo has also been working with the Merce Cunningham Dance Company alongside John Paul Jones and Takehisa Kosugi, performing for "Nearly Ninety" in main theatres in Madrid and London.